In Loving Memory of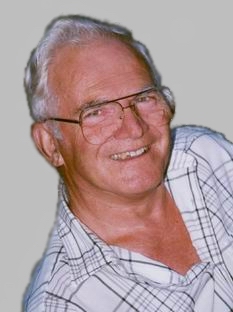 Philip Charles Dallaire
Born: May 11, 1923
Died: October 9, 1998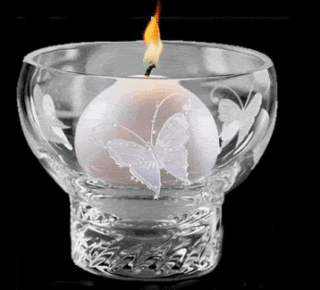 75 years, suddenly, on October 9, 1998 at his home in Tecumseh. Beloved husband of Yvonne (nee Laporte). Loving father of Louis and Mary-Margaret of Sarnia; Dave & Carol of Calgary; Paul of Windsor; Wayne & Chardelle of Belle River; Phil & Ileana of Tecumseh; Janet & Alan Arseneault of McGregor. Dear Pépé of Mary Lou, Michelle, Joseph, Lindsey, Michael, Amy, Daniel and Natalie.

Son of the late Louis (1955) & Marie (nee Deziel) (1961). Dear brother of Lucie Boismier, Marguerite Meloche, Theresa & Paul Chenier, and the late Joseph (1961), Thomas (1963), Elzear (1965), John (1966), Marie Rose (1966), Louise (1976), Paul (1983) and will be remembered by many nieces & nephews.

Dear Brother-in-law of Imelda & Ted Drouillard, Edmond & Maureen Laporte, Real & Rose Laporte, Bernadette & Paul Tremblay and the late Rosaire (1990) & Catherine Laporte, Aurele (1981) & Lena, Denis (1998) & Donna, Cecile (1994) & Alfred (1994) Matchette.

Phil served in W.W.II with the Royal Canadian Engineers, was the proprieter of Dallaire Heating and was a retired pipe fitter from the General Motors Transmission Plant in Windsor, Ontario.

As your expression of sympathy, a donation to the Heart & Stroke Foundation would be appreciated.

Visiting, from 2:00 to 9:00 p.m. Tuesday October 13, 1998. The Funeral service will be held Wednesday October 14, 1998 at 10:00 a.m. from The Marcotte Funeral Home & Chapel, 12105 Tecumseh Rd. Tecumseh, Ontario to St. Anne Church for a Mass of Christian Burial at 10:30 a.m. Fr. Larry Brunet will be the celebrant. Interment at St. Anne Cemetery.

A service under the auspices of the Windsor Veterans Memorial Services Committee will be held at 7:00 p.m. Parish prayers Tuesday at 8:00 p.m.

A tree will be planted in memory of Philip Dallaire in the Janisse, Marcotte and Melady Memorial Forest. A dedication service will be held on October 3, 1999. All are welcome.
---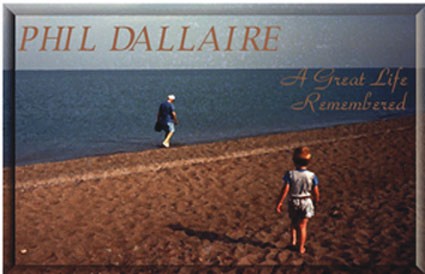 Immortality
Do not stand at my grave and weep;
I am not there.
I do not sleep.
I am a thousand winds that blow.
I am the diamond glints on snow.
I am the sunlight on ripened grain.
I am the gentle autumn rain.
When you awake in the morning's
hush,
I am the swift uplifting rush
of quiet birds in circle flight,
I am the soft stars that shine at night.
Do not stand at my grave and cry,
I am not there.
I did not die.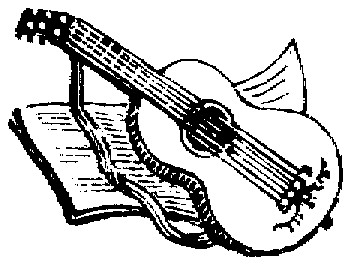 Fideles et Solidaires
(Loyal and Independent)

Compiled by:
Philip John Dallaire
Tecumseh, Ontario, Canada